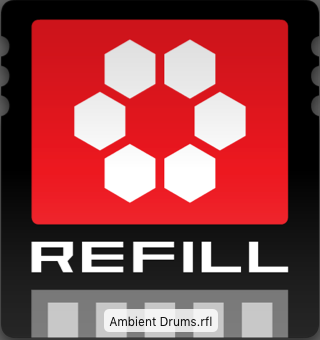 $44.44
Save 50.0%!
$22.22
THIS IS MY BRAND NEW DRUM KIT ALL NEW AND IMPROVED HIGH QUALITY DRUMS, NO NEED TO EQ, 350 HIGH QUALITY WAVE FILES 808s,Chantz,FX,Claps,Hats,Open hats,Percs,snares and vox + 20 REFILLS INCLUDED
Read more…
$22.22
Save 50.0%!
$11.11
20 Complex Piano melodies that u can drag and drop into any Instrumental sequencer ,Root note and tempo are included, Custom Angelic Piano combinator and 3 Free refills included also
Read more…
$17.99
Save 38.24%!
$11.11
Over 200+ New Drums, Kicks, HiHats, Hits, 808, Claps, Snares, Percs, FX (2 Free Refills Included) one refill has over 400+ combinator patches,Malstrom patches,RV700 patches,Scream patches, and Subtract patches its loaded!
Read more…
$44.44
Save 50.0%!
$22.22
My Personal and Favorite Custom Guitar Combinator Patches, Along with 3 Free Refills that must be installed to use these patches.this sound pack contains more than just guitars! you have over 300+ instrument from Pianos,Strings,Bass,Guitars,Fx,Brass,Leads,Organs,Drums,etc...
Read more…
This is my custom Beat Template, all separate mixer channels with custom effects
Read more…
34 unique Hit Hat patterns and 1 custom Combinator and Free Refill included
Read more…